About
MARK REES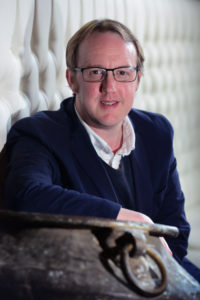 For more than fifteen years, Mark Rees has published articles about the arts in some of Wales' best-selling newspapers and magazines.
His roles have included arts editor and what's on editor for many well-known daily, weekly and monthly titles, including the South Wales Evening Post and Swansea Life.
He has written a number of books, which include: The Little Book of Welsh Culture (2016); Ghosts of Wales: Accounts from the Victorian Archives (2017); The Little Book of Welsh Landmarks (2018); and The A-Z of Curious Wales (2019).
He is currently working on two new books to be published in 2020, along with accompanying short documentaries. The first, Paranormal Wales, will be on sale March 2020; the second, a collection of Welsh folklore (title TBC), will be available autumn / winter 2020.
For media enquiries, please get in touch via the contact page.
For the latest news and updates, sign up to the newsletter and follow Mark on social media: Twitter | Facebook | Instagram.