Ghosts of Wales: Accounts from the Victorian Archives
"Do you believe in ghosts? Then attend to my story! Laugh as we may at the idea of ghosts, people do believe in ghosts, and fear them."
In the Victorian era, sensational ghost stories made headline news.
Spine-chilling reports of two-headed phantoms, murdered knights and spectral locomotives filled the press. Spirits communicated with the living at dark séances, forced terrified families to flee their homes, and caused frightened workers to down their tools at the haunted mines.
This book reveals for the first time more than 50 hair-raising – and in some cases, comical – real life accounts from Wales dating from 1837 to 1901. Unearthed from the newspaper archives, they include chilling prophecies from beyond the grave, poltergeists who terrorised the industrial communities, and more than a few ingenious hoaxes along the way.
Click here to order Ghosts of Wales: Accounts from the Victorian Archives
The Little Book of Welsh Culture
The Little Book of Welsh Culture is a fast-paced, fact-filled journey through the cultural heritage of Wales, exploring the rich history of its literature, festivals, performing arts, visual arts and music, and unearthing some fascinating secrets and hidden gems along the way.
Crammed full of myths, traditions, birthplaces and personalities, experience the country's immense artistic legacy as never before, from the medieval legends surrounding King Arthur and The Mabinogion to its modern-day transformation into a thriving film location for big-screen blockbusters. Discover the truth behind the druidic rituals of the National Eisteddfod, separate the facts from the fiction that surround Dylan Thomas' infamous lifestyle, and learn how Wales successfully regenerated the Doctor Who franchise.
Click here to order The Little Book of Welsh Culture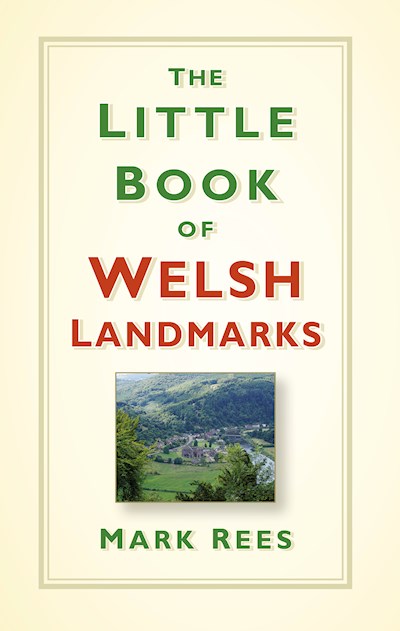 The Little Book of Welsh Landmarks
From the snowy peaks of Snowdonia to the glorious Wales Coastal Path, this compelling compendium is a fact-filled journey through Wales' most iconic landmarks and popular tourist attractions.
Experience the country's immense history, from the breathtaking World Heritage Sites to the UK's first Area of Outstanding Natural Beauty, and the countless castles, secluded beaches, mystical rivers and hidden gems which can be found across the land.
This handy book can be dipped into time and time again to reveal something new about the people, the heritage and the secrets of Cymru.