Join Mark Rees for five special episodes of the Ghosts & Folklore podcast to count down to Halloween
Autumn is my favourite time of year, and Halloween (or Nos Calan Gaeaf, as we say here in Wales) is my favourite holiday.
As such, I've been racking my brain to think of a suitably over-the-top way to celebrate the occasion on the Ghosts of Folklore of Wales podcast.
An hour-long special, maybe? Wales' "most haunted" places to visit? What about a special guest or two?
They all sounded like good ideas, but something wasn't quite right.
Also, as somebody who specialises (ha!) in weird and wonderful subjects, Halloween is one of my busiest times of the year.
October is when I stage my Ghosts of Wales – Live! events, and it's when the press and the media get in touch for a few spooky quotes and soundbites.
So what could I do?
And then I had the light bulb above the head moment. Why choose just one of these ideas, why not choose ALL of them?
And with 2020 making live events unlikely, why not include an event in my socially distanced podcast as well?
So that's exactly what I've done.
I've dedicated the entire month of October to Halloween specials on the Ghosts of Folklore of Wales podcast – even if it does mean a heck of a lot of extra work!
What Halloween episodes will be on the Ghosts & Folklore of Wales podcast?
There will be five – yes, five! – special episodes dedicated entirely to the ghosts and folklore of Halloween on the Ghosts & Folklore of Wales podcast this October.
Below are the dates to save in your diary and, as always, the best way to listen to the podcast as soon as I release each episode is to subscribe.
Halloween 2020 schedule on the Ghosts & Folklore of Wales podcast:
An hour-long special looking at the traditions surrounding All Hallows' Eve. Listen now!
A Halloween special exploring the most horrible history of a "dreaded ghost" which haunted the dark Welsh forests on Nos Calan Gaeaf
A journey back in time to look at the long-lost traditions of the spookiest night in the Welsh calendar.
How to celebrate Halloween in the traditional Welsh manner, with ghost stories and fairy tales around a giant log fire.
Mark Rees and guests explore some of Wales' "most haunted" places, and go ghost hunting on the spookiest night of the year. The first online edition of the annual Ghosts of Wales Live event, and the book launch of new book Paranormal Wales.
Happy Halloween!
I look forward to celebrating the most magical time of the year with you all from October 1, and on that note, I'd better go and make a start on recording some podcasts.
Whatever the future may hold, let's make this an extra special Halloween, even if we do have to put some of our usual traditions on hold this year.
Keep it spooky!
Mark
Buy Paranormal Wales NOW!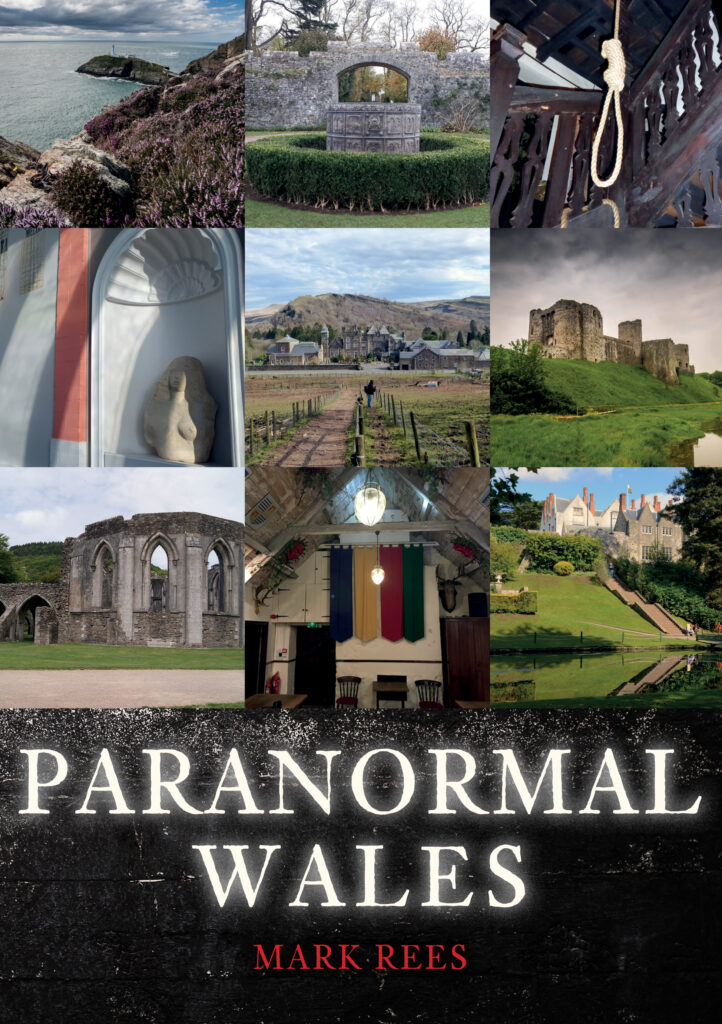 The Paranormal Wales book launch might not be until Halloween, but the book is on sale NOW in all good bookshops.
Please join me for a spine-chilling journey to some of the country's "most haunted" places, where myths and legends stand side-by-side with "real-life" Welsh ghost stories.
Paranormal Wales is available from all good bookshops and online.
For more books in the "trilogy of terror", check out the trio Welsh ghost books for Halloween.
Subscribe to the Ghosts and Folklore of Wales podcast
To listen to the podcast on your favourite player (Apple/ Spotify/ YouTube etc.) and to subscribe follow the links below: