Have you heard about the "dog of darkness" that stalks the haunted lanes at night?
The seventh episode of the Ghosts and Folklore of Wales podcast is live NOW, and it's all about the gwyllgi!
In this episode we go in search of a dreaded creature which patrols the haunted lanes of Wales at night, a terrifying beast with glowing red eyes and putrid breath, none other than the "hound of hell" itself, the gwyllgi.
What is the gwyllgi?
This four-legged fiend has patrolled the Welsh roads for centuries, and bears many similarities with other paranormal creatures seen across Britain and Ireland. For this is no mere fantastical animal from folklore, but a modern-day apparition which is still said to haunt modern-day Wales.
But what exactly is the gwyllgi, how dangerous is it, what does its name mean, and what does it have to do with Dylan Thomas?
For all the answers, and a few mysteries, just press the play button below. To read more about the gwyllgi and many more Welsh curiosities, check out The A-Z of Curious Wales.
Enjoy!
Last week's episode of Ghosts & Folklore of Wales
Enjoyed this episode? Be sure to check out EP06 The Real-life Ghost-hunting Scooby-Doo Dog and the Victorian Paranormal Hoaxers.
Subscribe to the Ghosts and Folklore of Wales podcast
To listen to the podcast on your favourite player (Apple/ Spotify/ YouTube etc.) and to subscribe visit the Ghosts and Folklore of Wales podcast page.
Read more about the gwyllgi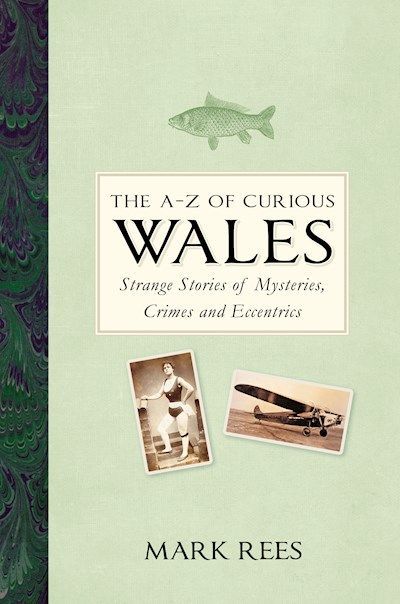 The gwyllgi is just one of many weird and wonderful Welsh curiosities collected in The A-Z of Curious Wales, available now from all good bookshops and online.