EP41 Devil Goats: Can a goat really be possessed by an evil entity? In this cautionary folk horror fairy tale, a Welsh farmer finds out the hard way on the Ghosts and Folklore of Wales podcast
Beware the Devil Goats!
They might look friendly enough, but you should never mess with a goat.
We've all heard tales of how they might – just might – be in league with the Devil or some other diabolical characters, and it pays to keep on their good side.
As this cautionary folk horror fairy tale reveals, a Welsh farmer who acted rashly pays a heavy price for his actions, which culminates in one of the most terrifying goat-related scenes ever to be committed to a podcast.
In episode 41 of the Ghosts and Folklore of Wales podcast, journalist and author Mark Rees (Ghosts of Wales) reveals all in this atmospheric tale from the archives.
Tune in now… if you dare!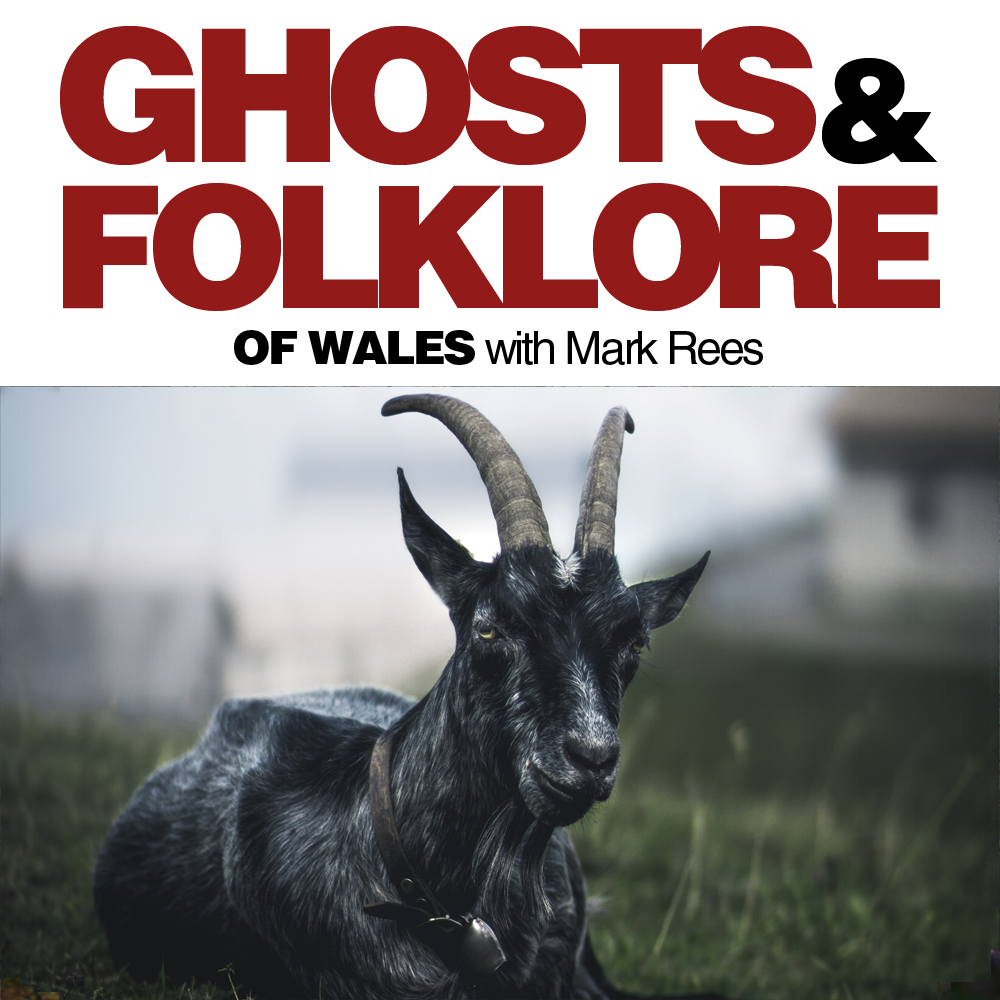 Did you catch last week's episode of the Ghosts and Folklore of Wales podcast?
Did you miss last week's episode? Catch up now: EP40 The Haunted Highway: A phantom coach and ice-cold apparitions have been haunting a lonely Welsh road for centuries. It's time to go ghost hunting on the Ghosts and Folklore podcast.
For a full list of every episode, from the Mari Lwyd to the Mabinogion, and to subscribe, visit the Ghosts of Wales podcast page.
Enjoy this folk horror podcast? Read lots more eerie tales in The A-Z of curious Wales!
The A-Z of curious Wales by Mark Rees – as well as Mark's other weird and wonderful books – is available now from all good bookshops, and online from the books page.
Published in 2019 by The History Press, here's the blurb:
Wales' history is packed with peculiar customs and curious characters. Here you will discover alien landscapes, ancient druids and a Victorian ghost hunter.
Find out why revellers would carry a decorated horse's skull on a pole door to door at Christmastime, how an eccentric inventor hoped to defeat Hitler with his futuristic ray gun, and why a cursed wall is protected by a global corporation for fear it might destroy a town.
From the folklore surrounding the red dragon on the flag, to the evolution of the song 'Sosban Fach', this compendium of weird and wonderful facts will surprise and delight even the most knowledgeable resident or visitor.