Can a statue really be cursed? And if so, can it really destroy a church?
The second episode of the Ghosts and Folklore of Wales podcast is live NOW, and it's dedicated to the Swansea Devil!
The Swansea Devil is a "cursed" Victorian work of art which, if the legend is to be believed, burnt down a Welsh church during the Second World War.
But the mystery doesn't end there.
It disappeared without a trace, only to reappear a long way from home following an appeal by the media to track it down.
The mystery of the Swansea Devil
In this episode I go in search of the truth behind one of Wales' most infamous sculptures. Some tantalising new secrets about this satanic statue are uncovered along the way, including the experts' strange new theories as to its original purpose.
Some of the research behind this episode was originally published in my collection of curiosities The A-Z of Curious Wales, whereas the latest revelations have been uncovered much more recently.
You can listen to the fantastical tale by pressing the play button below. And if you enjoy, please consider subscribing so you'll never miss an episode again:
Last week's episode of Ghosts & Folklore of Wales
Enjoyed this episode? Be sure to check out EP01 The Two-Headed Phantom of Haunted Wales: a real-life Welsh ghost story from the Victorian archives.
Subscribe to the Ghosts and Folklore of Wales podcast
To listen to the podcast on your favourite player (Apple/ Spotify/ YouTube etc.) and to subscribe follow the links below:
• Spotify
• PodBean
• YouTube
Read more about the Swansea Devil and other curious Welsh tales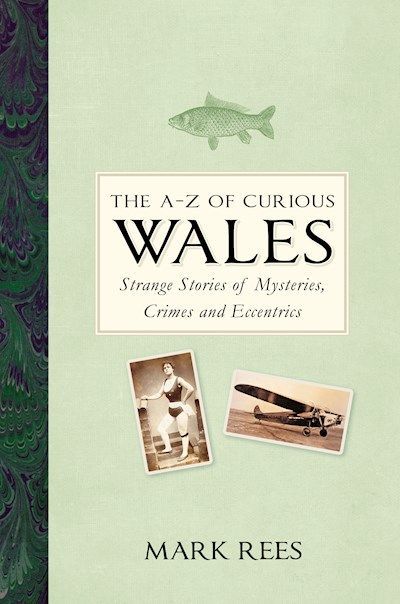 This story is one of many Welsh curiosities collected in The A-Z of Curious Wales, available now from all good bookshops and online.